---
This article is a work in progress, I will add information over time.
The device: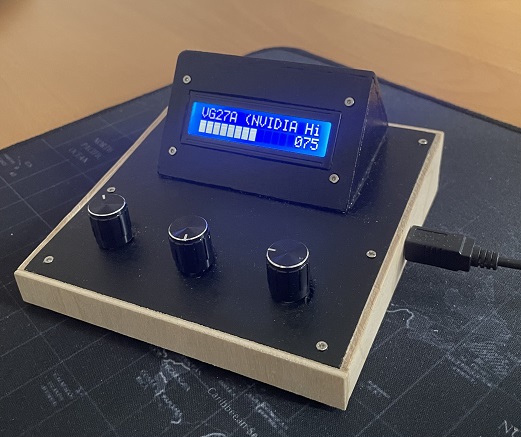 The Code:
https://github.com/nsaxelby/ArduinoSoundControl
Web interface: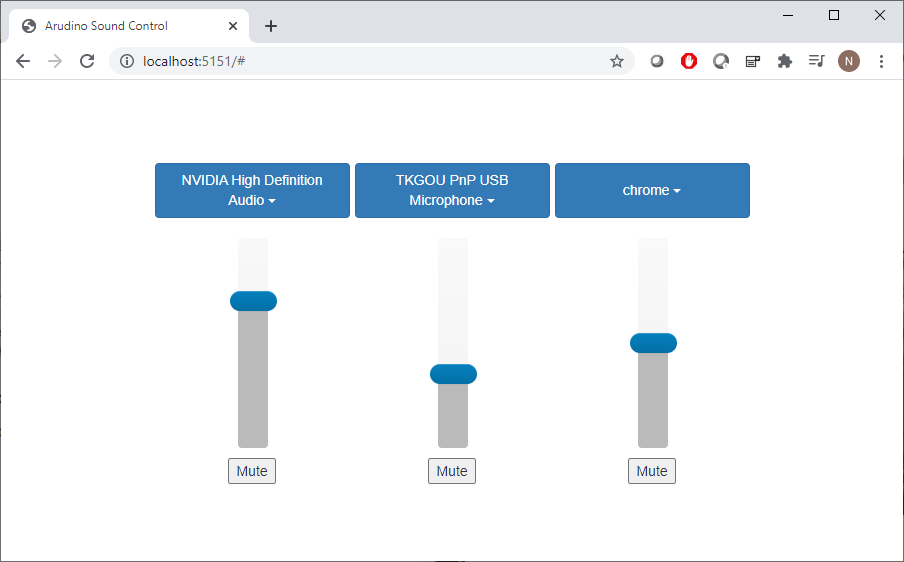 Project inception:
I wanted an external device that could control the sound mix controls on my Windows PC. I wanted it to be a more tactile experience than using the Windows provided 'Volume Mixer', which is why I opted for rotary controls ( three to be exact ) which have a 'press button' included for mute/unmute.
I picked three rotary encoders for the buttons to allow me to use the following typical configuration:
Rotary button 1: Master volume
Rotary button 2: Microphone volume
Rotary button 3: typically this would be assigned to my music, so spofity, or chrome, this allows me to control msuic seperately to master volume, which is useful when gaming
Each rotary enocder must be able to be re-bound to other applications/devices/sessions. I can do this with ease via a web interface, a web interface was chosen so that I could use the control panel from another device or screen, for example a phone. This is useful to allow the user to operate the volume mixer controls from another computer, this in itself may be useful for some people even without the (optional) arduino sound controller hardware that I built.
Project materials/components used:
MEGA 2560 R3 Controller Board +

ELEGOO complete starter kit ( Amazon £56 ) ( set comes with the LCD screen and loads of wires etc )

A3 Plywood Sheets 3mm | 420 x 300 x 3 mm | Baltic Birch Wood Ply ( Amazon £16 )

M2/M3 Bolt Nut Washer set ( 504 pieces ) ( Amazon £11 )

5x 360 Degree Rotary Encoder Code Switch Push Button EC11 Digital Potentiometer with Switch 5 Pin Handle Length 20mm ( Amazon £8 )

Consumables/tools I already had. Soldering Iron/kit, wood glue, various saws, precision rotary tool, screwdrivers, drill bits, black paint and brushes, wire clippers
Build : Arduino Sound control box
Build step 1: Getting the encoders attached to the base
Build step 2: Making the lid and holes for encoders
Build step 3: Wiring and making the Tilt Screen
Build step 4: Tilted Screen build
Build step 5: Painting lid
Build step 6: Side panels
Video of the fully working product will be posted here soon!
Completed Product: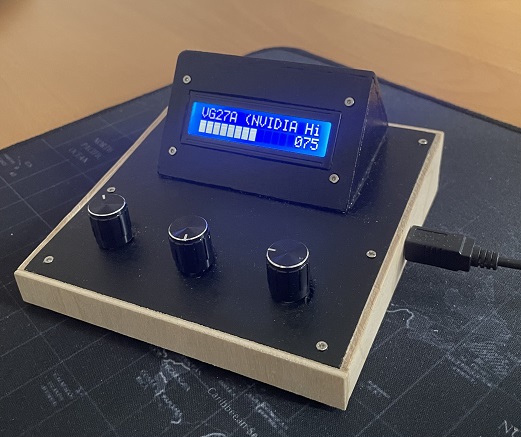 ---
---
---
---
---
---
---
---